When I first saw the term "TOMpa Bay" I rolled my eyes and thought some clown in Tampa was working angle to make a buck … no pun intended.
Then, much to my confusion, I learned that the cheap-ass, trinket sounding, something I would see on a T-shirt in a Tampa Target term came from TB12 himself.
Holy John McKay! History Lesson: He was the inaugural coach of the Tampa Bay Bucs who went 0-14 in 1976. When asked what he thought about his team's execution he replied, "I'm in favor of it."
My other favorite McKay quote is, "If I have everyone back that lost 10 games, experience isn't too important."
READ ALSO: New York Giants co-owner John Mara hopes "the Giants will be a better team this year"
Please note that it has been said that Casey Stengel uttered the execution response and not McKay.
I don't care. It's funny either way.
Brady's quote is not funny.
I want to give Tom the benefit of the doubt. I never had a problem with "TB12" or even "Tom Terrific" because I thought, ah, the guy has won enough. He can do what he wants.
However, he hasn't done squat in Tampa Bay besides get kicked out of public park and walk into the wrong house to meet with a coach he was not supposed to meet with.
READ ALSO: Baltimore Ravens star quarterback, Lamar Jackson compares new ravens rockie LB Patrick Queen to hall of fame LB Ray Lewis Jr
He can't take the city's name and make it his, because that city isn't his yet. Plus, it's a dorky move. I want the Tom Brady that let his play do his talking.
Yes, he posed with a goat, but I know for a fact his colleagues Matt Light and Dan Koppen never let him live that one down, so I consider his penance served.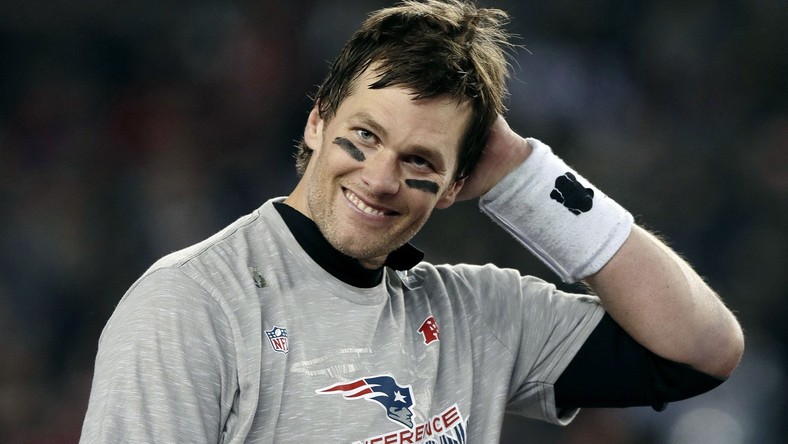 The truth is Brady has always been a little dorky, but that's what made him so damn likable. He is not athletic, would rather sport Italian loafers than Timberland Boots and trots around the world with his supermodel wife, but he did it without taking himself too seriously.
Hell, this is a superstar who had his car filled with Styrofoam peanuts by his teammates and had bank-dye put into his socks by his O-line, so his feet remained blue for a month.
But, this TOMpa Bay thing is over the line. Stop Tom, you sound like tool.
Source: www.nbcsports.com