The election is coming off on 27th June 2023 following the Supreme Court's ruling that declared the election of the former MP, James Gyakye Quayson, as unconstitutional.
The court held that his election was null and void because at the time he filed to contest, he owed allegiance to another country contrary to the laws of Ghana.
According to Kumawood actor, Nana Addo's good work will convince the constituents to vote for NPP's candidate.
The actor accused leading members of the NDC of engaging in propaganda against President Akufo-Addo and the NPP over claims they are seeking more numbers in parliament to throw out the legalization of the LGBTQ+ bill.
ADVERTISEMENT
During an interview with AMBASSADOR TV, Agya Koo emphasized that the people of Assin North Constituency will vote massively for NPP due to development projects in the constituency by President Akuf-Addo and the NPP.
"Ambassador, Come to Assin North and witness asphalt roads, markets, schools and ongoing developmental projects by NPP and Nana Addo. The people of Assin North are ready to say thank you to NPP and Nana Addo with their votes" Agya Koo told Osei Kwadwo of AMBASSADOR TV.
The actor adds that "NDC propaganda against President Akufo-Addo and NPP over LGBTQ will never give them victory in Assin North. Ghanaians are aware that President Akufo-Addo and NPP will never accept LGBTQ so NDC members are just spreading propaganda to win sympathy votes in Assin North but they will never succeed".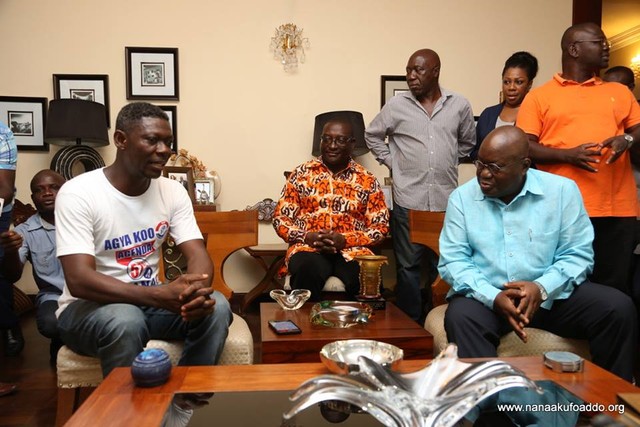 "I don't understand why members of NDC think the people of Assin North will vote for propaganda over development. They have witnessed the good work of Nana Addo and NPP in the constituency